Robert Bleidt - Legacy Websites
Below is a copy of a old (~2004) page that I had on the previous version of my website. There are also more recent links to conference presentations, papers, etc. on the Resume / CV page. Back then, I said:
This is sort of a "scrapbook" of some papers and projects I have put together when I have time. Regrettably, most of the strategy work I've done is still too sensitive for public viewing. The images of documents are hyperlinks - just click on the image to see the document.
At the very bottom, you'll find links to related websites I've setup over the years.
I've presented Philips' view on MPEG-4 at many conferences. The IBC presentation is the latest and most interesting of the three below due to the script on the notes pages. All of these powerpoints have a broadband or TV focus due to the audiences involved.

WEMP 2001
I was on a panel chaired by Rob Koenen who asked for answers to three questions on MPEG-4...

Digital Hollywood - San Jose, March 2001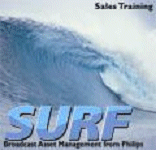 Excerpts from an interactive CD for initial sales force training on asset management
Note that this is just an excerpt - I've removed some sensitive information. The original also has an audio narration for each slide - the script is in the notes pages.

A market study and business plan on a new business for Philips - Broadcast Asset Management
(I can only show the cover here - like most business plans, it contains a lot of strategic information)

This was the first datasheet for SURF, the mid-range product in the asset management system mini-business I created for Philips' Broadcast Division. There's also a data sheet from the product launch and today's Thomson/GVG version.

A white paper on asset management concepts, this was my first foray into the asset management product space.

I've done competitive studies and retained others to do them. Most are confidential, but here's a old report on the NAB convention where I was collecting some pricing.


A product spec or MRD for the first Asset Management product at Philips Broadcast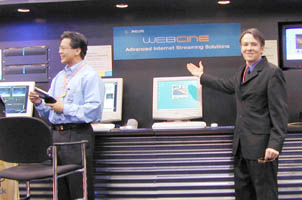 Philips MP4Net did many trade shows during 2000. This is Comdex 2000. (I am on the right, and not usually so much of a pitchman.)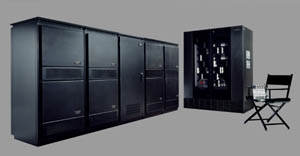 Before Philips I marketed a SIMD supercomputer, primarily as a server for video-on-demand services. This smaller model has only 256 disk drives and CPUs.